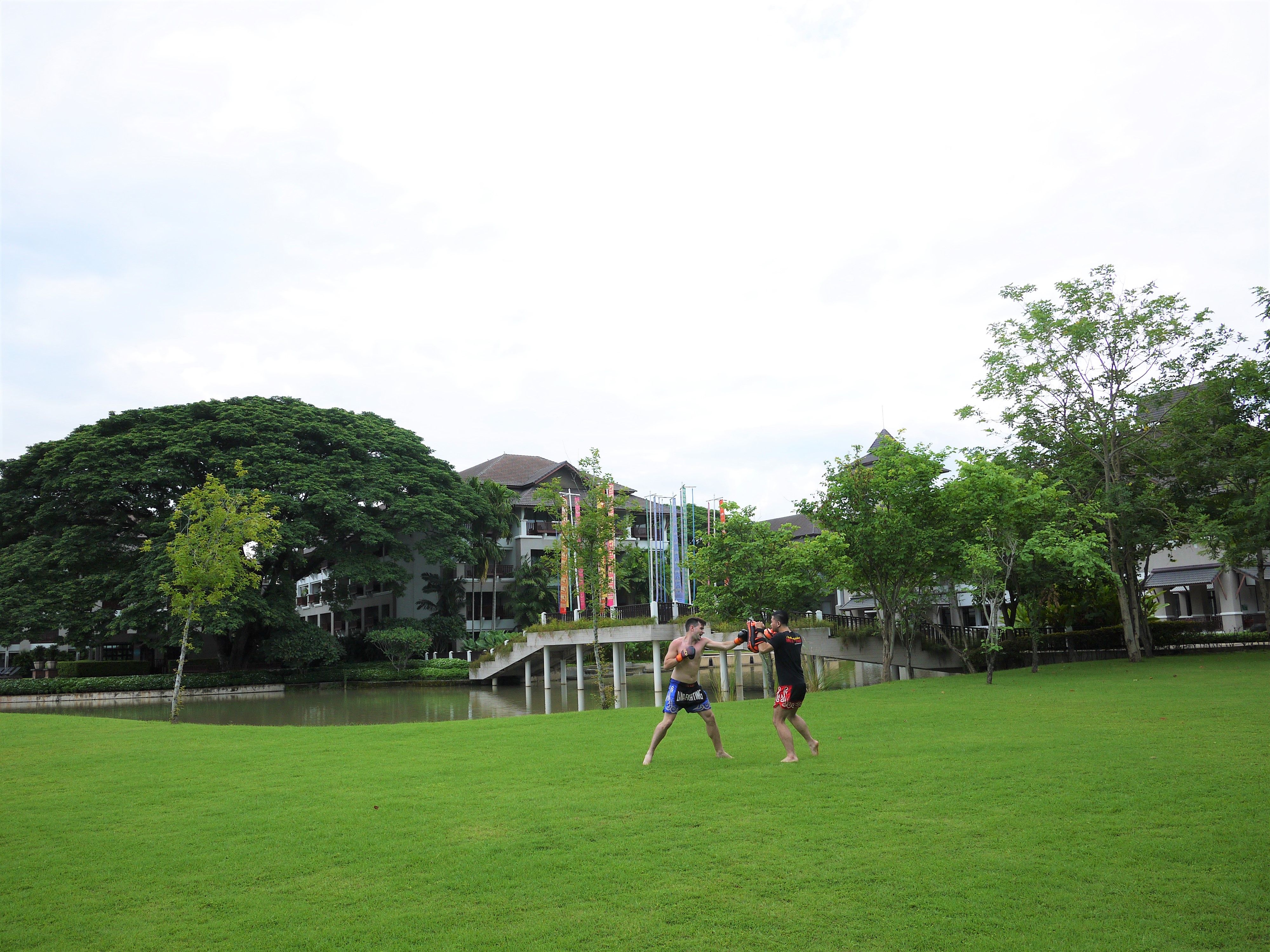 Saturday mornings 08:00 – 09:00
Join us for our Muay Thai activity for great fun and exercise. Experience and learn this traditional martial art in the hands of a Muay Thai expert.
Sunday mornings 08:00 – 09:00
Reboot your mental well-being and inner health. Join our exclusive 60 minute Yoga class with professional instructor. Yoga sessions take place on the deck under Sukaseam, our majestic 100 year old raintree.
**Classes are subject to venue changes due to weather conditions and number of participants. Classes must be booked 02 days in advance. Please contact Parvati Spa by dialing 6060 or contact our Service Center to make class reservations.