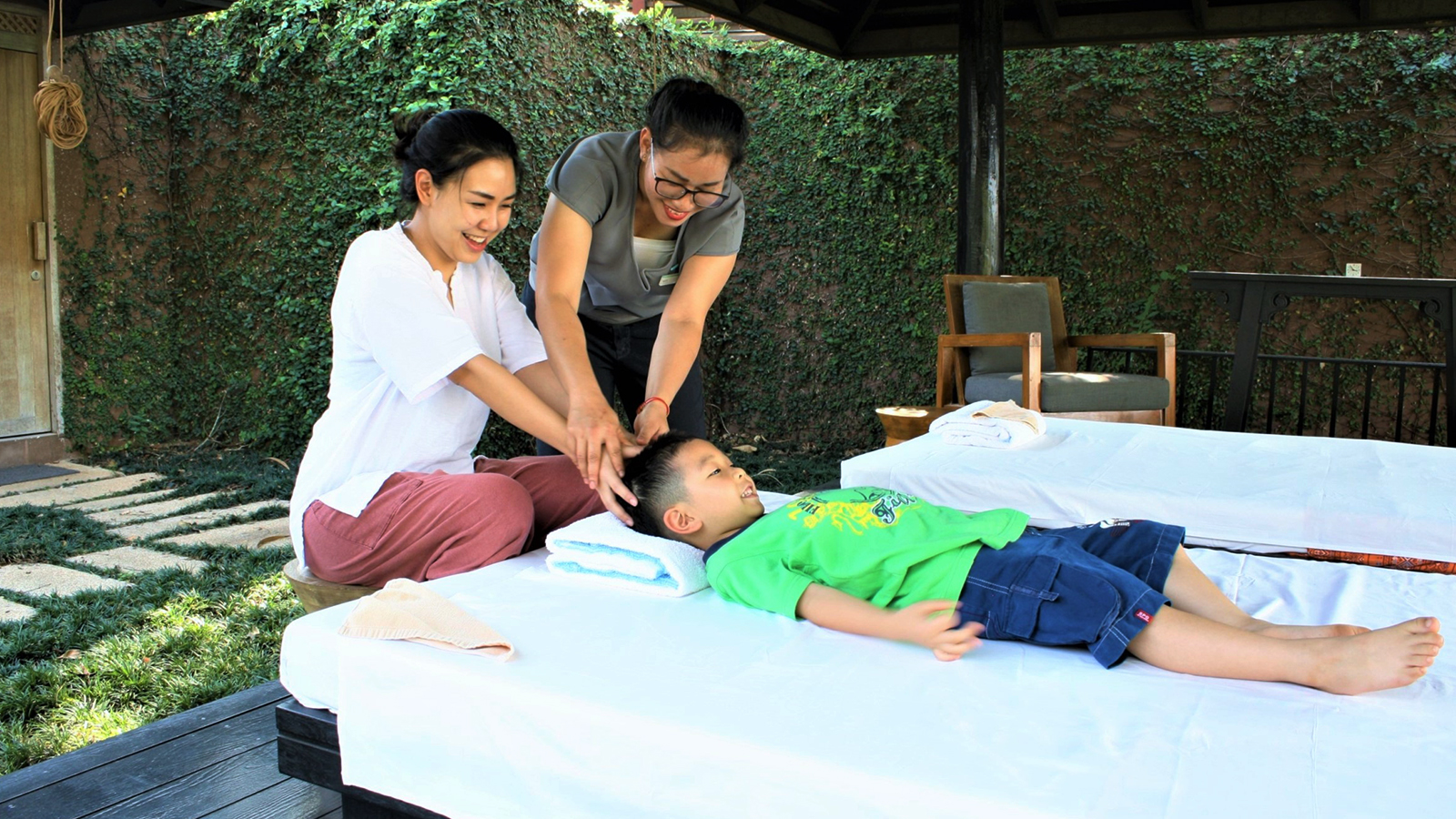 TRADITIONAL ART OF HEALING - MAGIC FINGERS
Massage Class: Tuesday - Thursday 13:00 – 14:00
Discover how simple massage techniques can be a fun family activity. This massage training course
helps nurture family bonds and provides relaxation for all.
** Classes must be booked at least one day in advance. Please contact
Parvati Spa by dialing 6060 or contact our Service Centre.
HOMEMADE BODY SCRUB CLASS
Homemade body scrub is easy to make and nourishing for dry skin. The Scrub is all natural, gentle on the
skin and great for exfoliating and removing dead skin cells. Join us in learning how to make your own. Every Friday and Saturday 14:00 – 15:00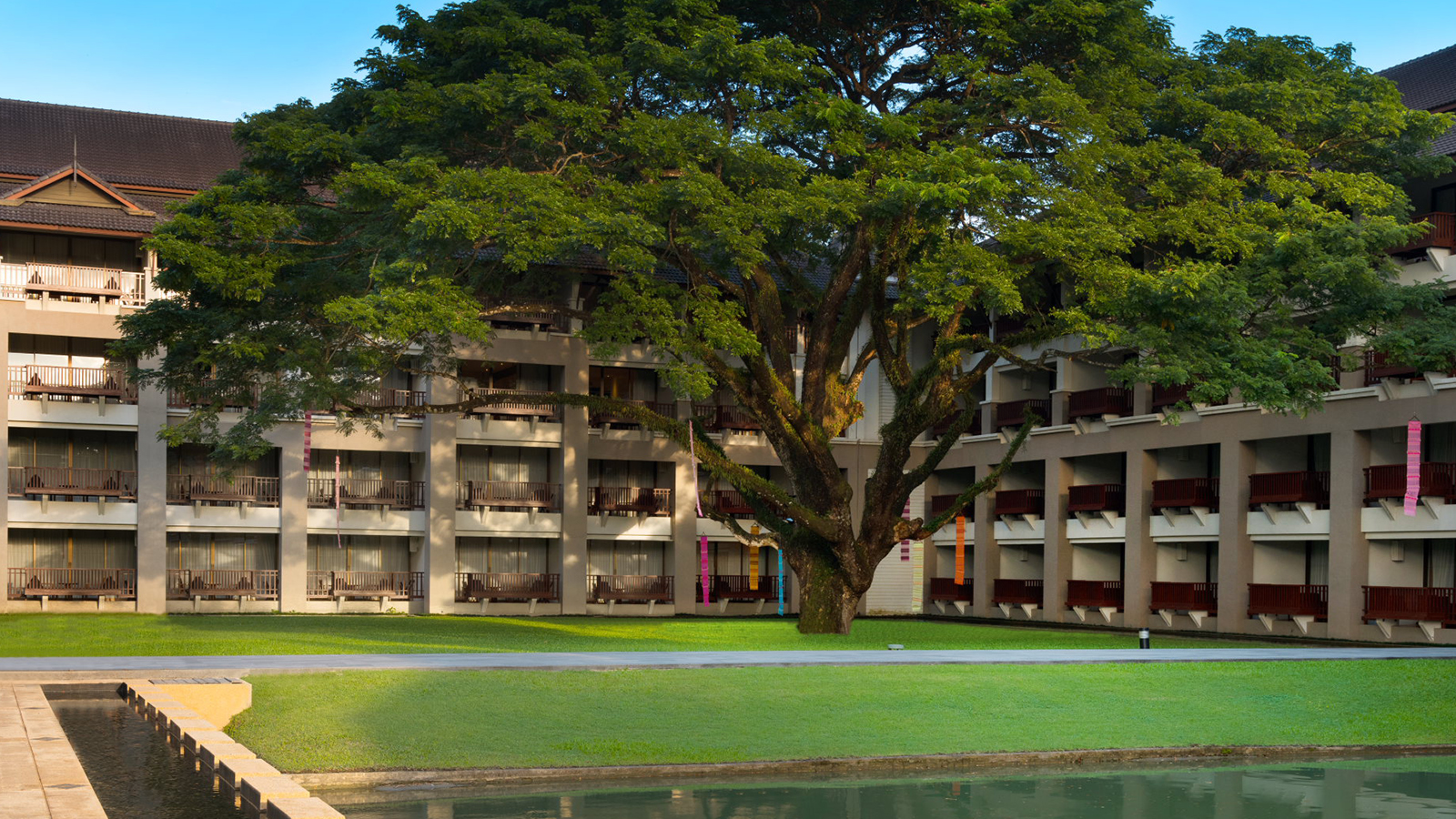 NATURE WALK
Le Meridien Chiang Rai Adventure – take a relaxing stroll with your family and our resort guide in the
late afternoon and learn about the resort's botanical and natural environment. Enjoy the fish feeding activities amidst the lush Lanna surroundings and peaceful atmosphere.
Twice daily 16:00 -17:00, 17:00 – 18:00.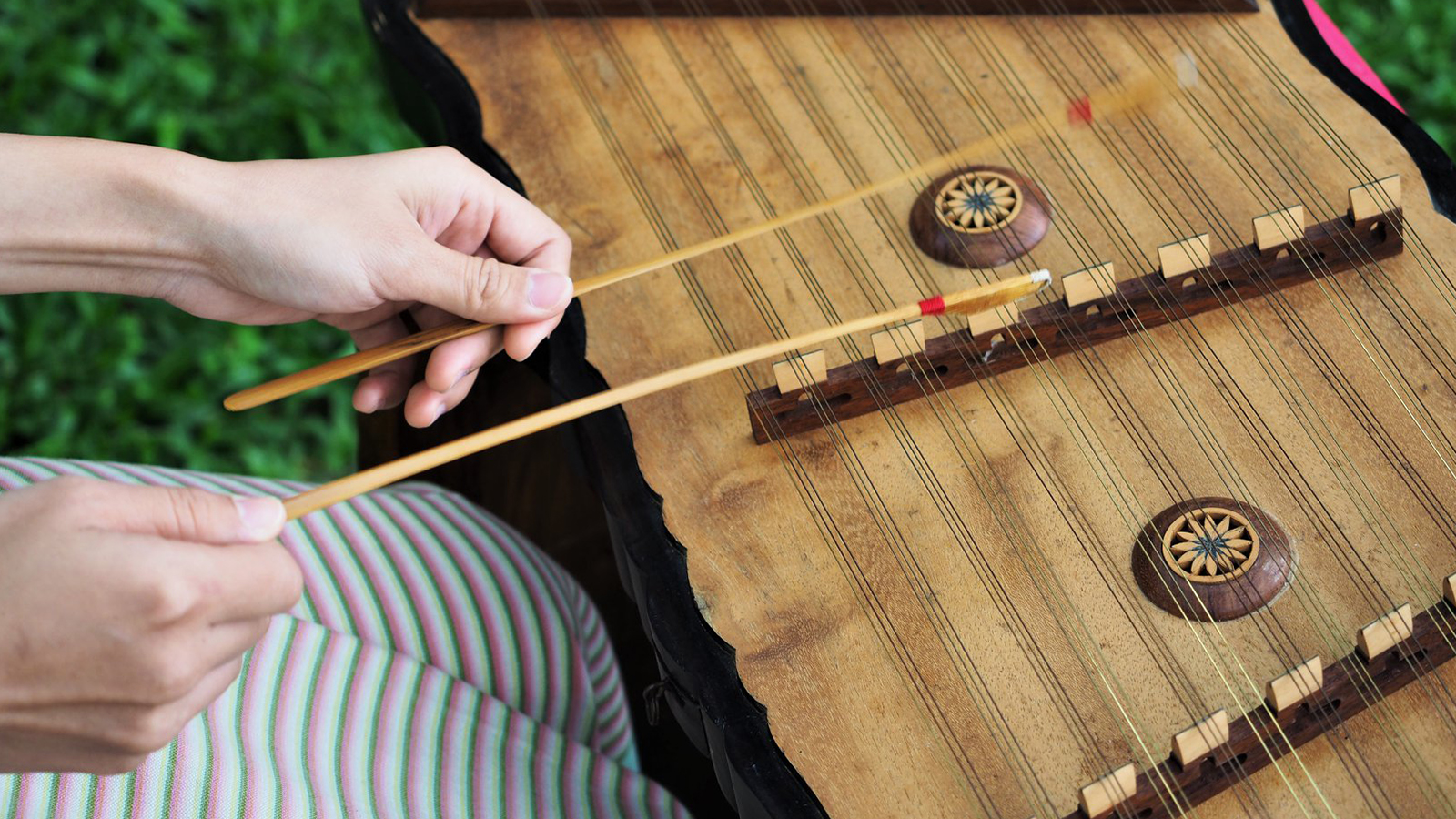 THAI MUSICAL CLASS
Experience and learn about the unique sounds of local Thai music being played on traditional string and percussion instruments. Relax and enjoy the music in the shade of our century plus year old Raintree 'Sukasaem'.
Wednesday to Saturday 14:00 – 15:00