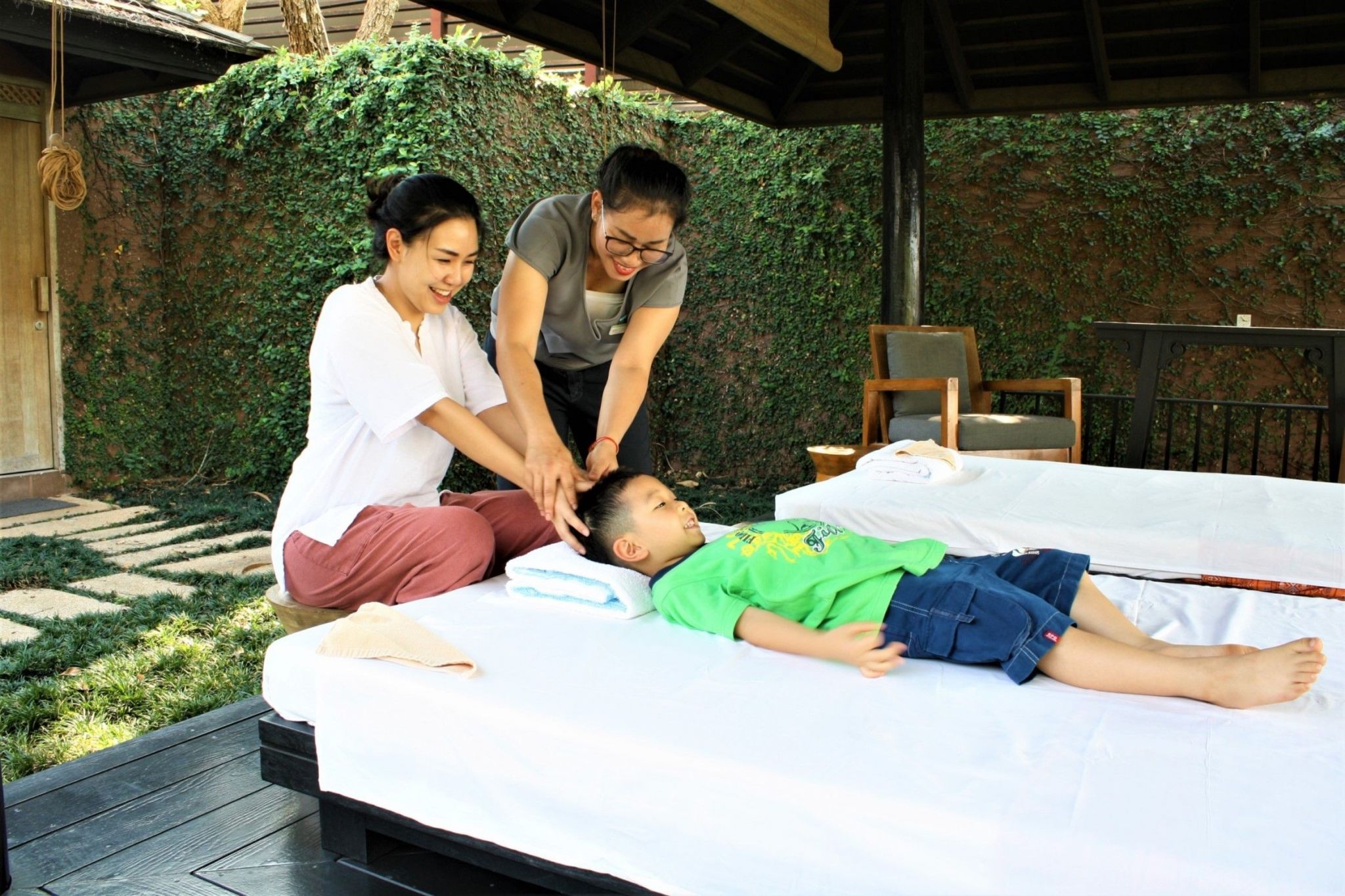 SPA FAMILY ACTIVITY
Traditional Art of Healing - Magic Fingers
Massage Class: Monday & Wednesday 14:30 – 15:30
Discover how easy massage techniques can be a fun family activity. This massage training course helps nurture family bonds and provides relaxation for all.


** Classes must be booked one day in advance. Please contact Parvati Spa by dialing 6060 or contact our Service Center.
KIDS CLUB
Le Méridien Family ignites the imagination and unlocks our destination with hands-on activities for learning Thai cultural experiences. Come and explore the activities at the kids club as per the schedule below.


Muay-Thai
Tuesday 13:00 – 14:30
Thursday 13:00 – 14:30
Friday 13:00 – 14:30
Thai Dancing