Chic Lanna Wedding Fair
Love Forever - Starts Here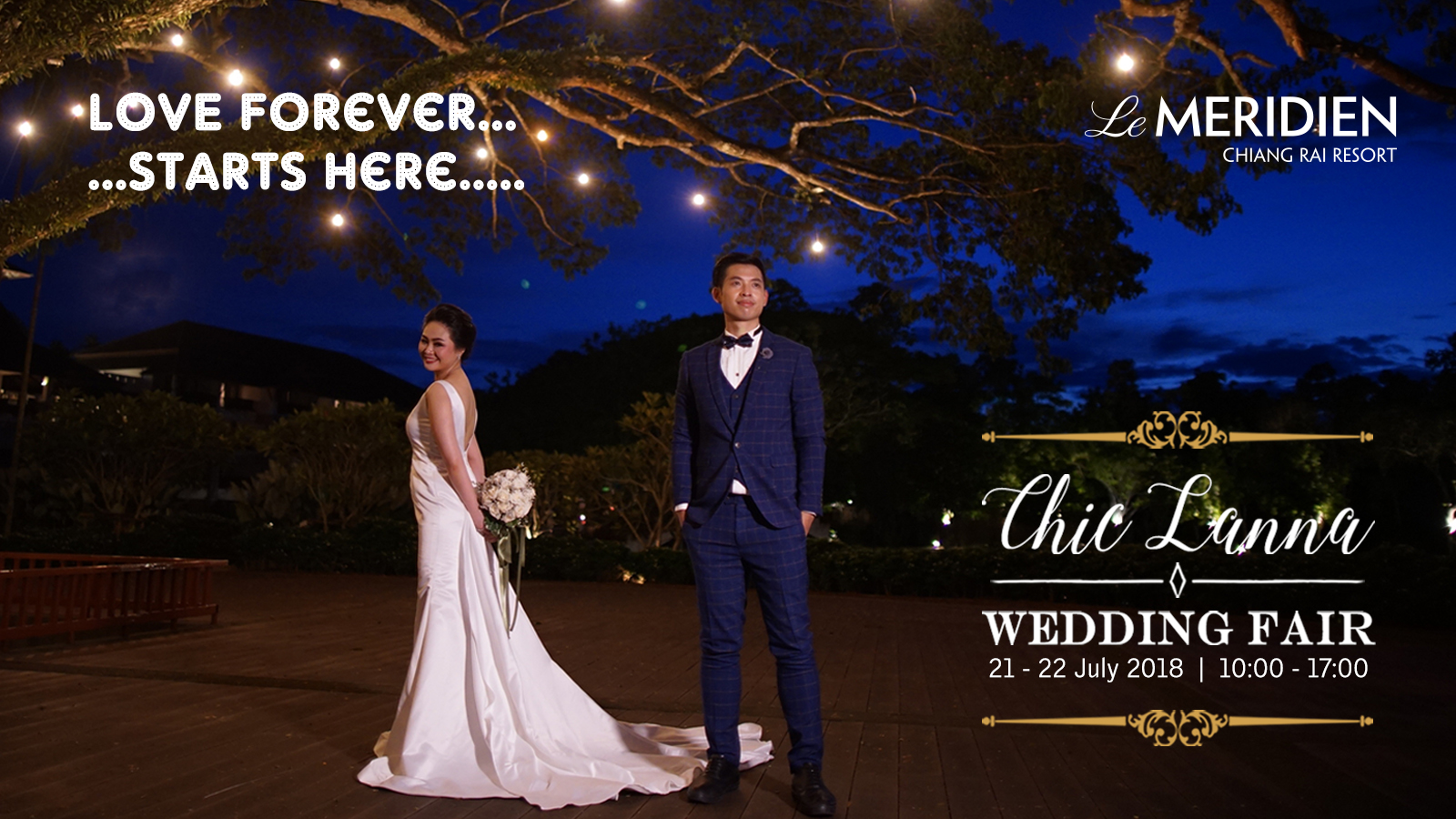 Start your journey of a lifetime in the beautiful and peaceful cradle of nature that is Le Meridien Chiang Rai Resort.
This July 21st & 22nd, join us for our Chic Lanna Wedding Fair and allow our resort team and the various experts from the field of all things nuptial to collaborate and assist you in the wedding of your dreams. From dresses to cards, from flowers to food – do not worry we will have you covered. Relax and take the time to detail the big day as our professional team of experts goes about taking care of all your dreams – and making them a reality.
Join us as we curate engaging experiences for you to take part in and attend over these 2 days – decorating cakes, to making cocktails for your loved ones, a fashion show to inspire that dream dress and games to participate and win fun prizes in; this really is a carnival in disguise as you take those first steps together.
Early bird does catch the worm and here is something more to entice you to commit to the journey of a lifetime here with us. A special wedding fair only offer for couples who book their big day at the event – discounts up to 10% on your total spend; come talk to us to know more !!! Also get a chance to win prizes in a lucky draw when you come and register with us.
When: 21 - 22 July 2018 start 9.00 am – 5.00 pm
Where: At Utopia Room Le Meridien Chiang Rai Resort
For more information, please contact Le Meridien Chiang Rai Resort
Tel. 053 603 333 or
Email sales.chiangrai@lemeridien.com
Facebook:Le Méridien Chiang Rai Resort Facebook
Twitter: Le Méridien Chiang Rai Resort Twitter
Line:Le Méridien Chiang Rai Resort Line@
IG:Le Méridien Chiang Rai Resort Instagram